Homemade Fresh Soya in Puchong
4 places that sell fresh soya milk in Puchong
I am a soy milk lover, yet it is very hard to find authentic freshly made soya milk, especially after the pandemic.
Store bought soy milk however taste totally differently, so I went to find out 3 stores that sell daily fresh homemade soya within Puchong area.
1. Yee Kee Porridge, Jalan Kenari
This is my first choice because their soymilk is fresh, tasty, and affordable.
I tried to search but soya is not on their GrabFood menu. The other way is you call them to order, make payment, then order a Grab delivery express.
Selling price: RM3.20 per cup exclude delivery
2. Syarikat Poh and Kueh Ang Ang
They own more than 30 lorries and deliver soya freshly made in their factory. You can order unsweetened version but it only comes in a big bottle.
They only do deliveries. 012 2696105 Whatsapp only
Selling price RM6.50 including delivery
3. The Soybean Factory, Puchong Jaya
This one taste as good as the first two, only the price doubling. But they comes with good packaging, and also operate till 10pm.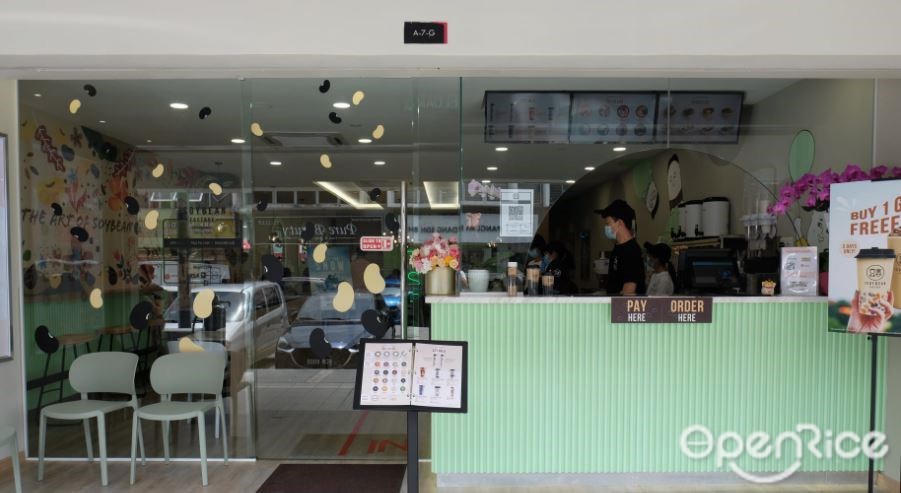 Unsweetened Fresh Soya in Puchong
All three places mentioned above, they supply unsweetened soy milk, great for diabetics or when you solely want to taste original soya.
Selling price: RM6.20 exclude delivery charges
4. Bean N Joy – Soya Man
Check out their Facebook here. https://www.facebook.com/beannjoy/
Check out my favourite cafes here in Puchong.